Cross Pavement
Home EV Charging
Charging your EV at home will forever be the most convenient and cheapest solution - provided you have off-street parking.
Pavecross™ solves this - benefitting residents of Britain's 7.25m terraced homes.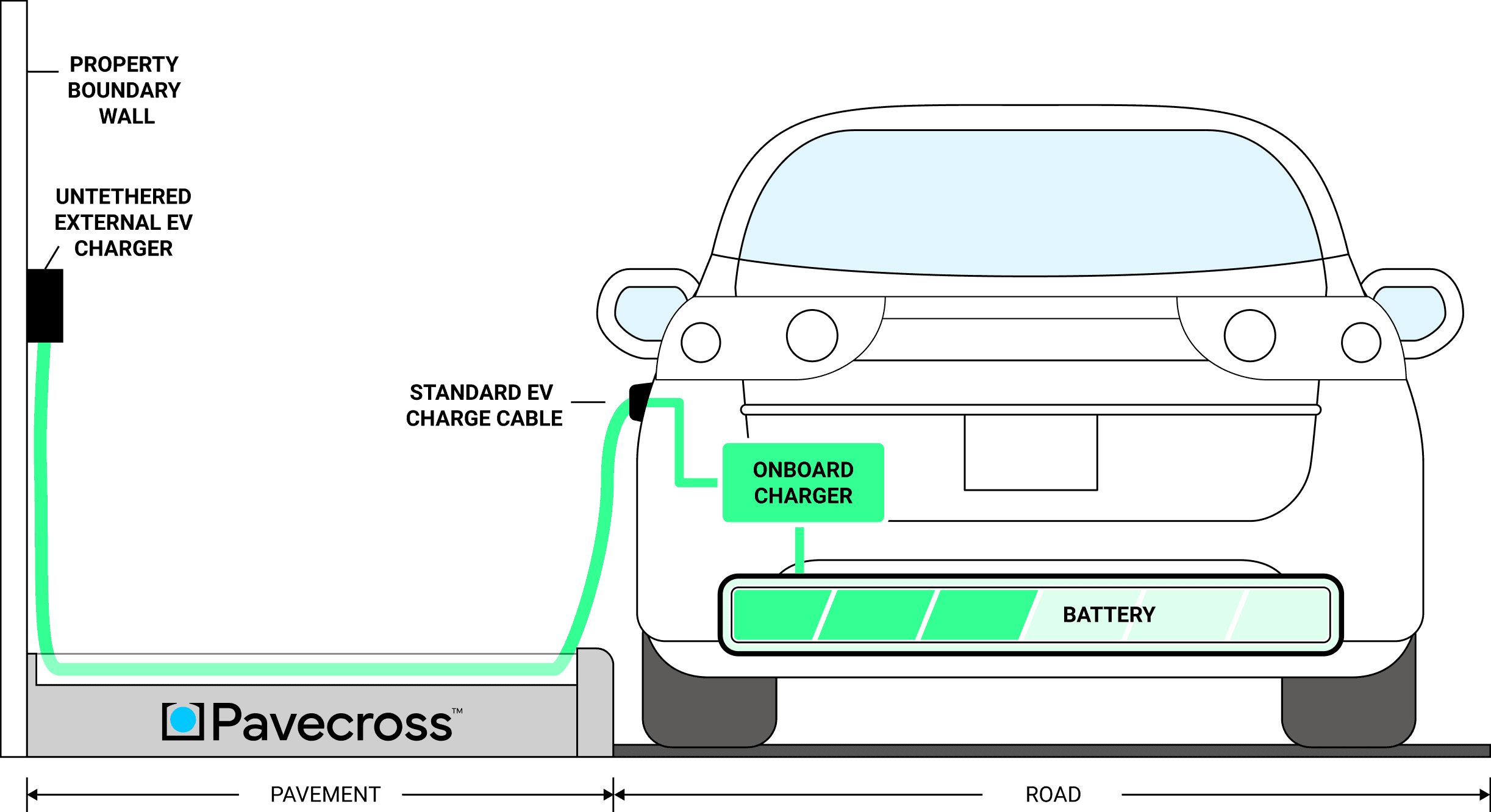 The Solution - Pavecross™
Fits flush with the pavement surface, avoiding any trip hazard at all times
Opens/closes to accept and protect standard charge cable - when in use
Permanent installation crossing pavement at depth of <80mm, from property boundary to inside of kerbstone
Supports P2P/third party billing, turning home chargers into Community Chargers – with subsidy/incentive to resident
Supports V2G
Accommodates all charge cables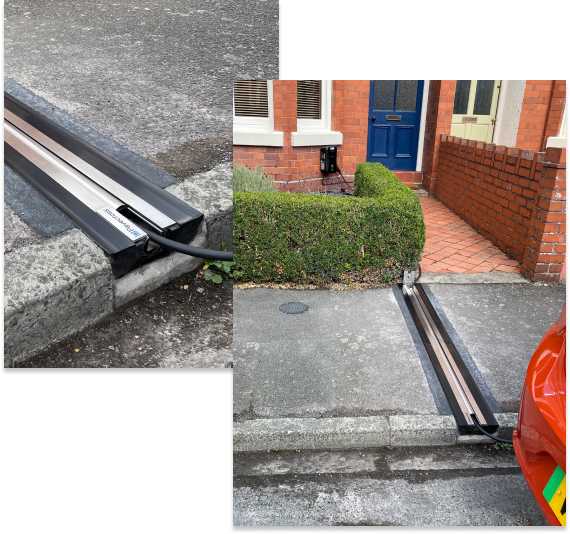 Pavecross™ differs from other Residential Charging Schemes
In concept – it doesn't connect to the grid
It connects to individual home chargers inside/outside individual terraced properties
No trenching
No subterranean infrastructure
Minimal groundworks – minimal disturbance to pavement
No cable-works
Zero street clutter
Ultra-low cost to install
Lowest possible electricity tariffs
Pavecross™ Benefits
Local Authority
Zero capital cost!
Easy to adopt and will require minimal future maintenance costs.
Issue of annual license to residents give LA's ability to check on safe use.
Local Residents
Zero loss of existing parking spaces – minimising complaints and resistance from residents.
Extends low-cost electricity tariffs to urban residents.
Extends convenience of home charging to millions or residents without off-street parking.
Sheer Volume!
Compared to alternatives, the Pavecross™ will provide vastly superior numbers of home chargers in urban areas.
Critically, third-party billing capability will allow many home chargers to become Community Chargers.
How can I get Pavecross™
and what will it cost?
Installing Pavecross requires the approval of the Local Authority – your local council controls access to all pavements.
This video details ongoing work to ensure that – before long – all councils will have the ability to operate a streamlined, online application process allowing residents to make a simple, speedy application to install Pavecross.
In the meantime, if Pavecross could be a solution for you, either:
Contact your local authority directly – and send them a link to this website – or,
Complete the form below, sending us your address, postcode, together with a few images. It's likely that you have neighbours in a similar position and with that information our team can build a wider picture, enabling us to illustrate to your local authority, just how Pavecross can revolutionise the charging landscape in your local area.
Would you like to find out more?
Submit your details if you are interested to hear more from us about Pavecross™